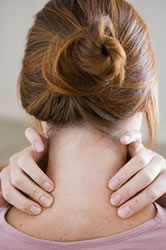 Many people in Portland know that chiropractic is the perfect way to treat many aches and pains, and now researchers from the UK offer some proof.
The six researchers on the team that studied this concluded this by examining 25 different publications on different types of manual therapy techniques compared to standard medical treatment.
The standard medical treatment consisted of a visit to the general practitioner (GP) which may or may not have included advice on exercise, stabilization of the spine, pain management and the recommendation to remain active.
In the 25 different publications on reducing pain with different therapies, 11 of them were ones that used a clinical trial format and included economic evaluations.
Of all these treatments, chiropractic adjustments were the least costly and more effective in cases of neck pain.
What have you found in your own situation? If you have not yet tried chiropractic for neck pain, schedule an appointment with Dr. Helton today. He has seen hundreds of patients with neck pain and will treat you with the same high standard of care.
Since chiropractic is the best treatment for neck pain, it follows that getting in for an appointment as soon as possible is a great idea – and one that can save you some pain and suffering in the near future.
Our office is conveniently located for our Portland residents of the Woodstock and Sellwood neighborhoods. Give the office a call today at (503) 771-1974.
Reference
Tsertsvadze A., Clar C, Court R., Clarke A, Mistry H, Sutcliffe P. Cost-effectiveness of manual therapy for the management of musculoskeletal conditions: a systematic review and narrative synthesis of evidence from randomized controlled trials. JMPT 2014;37(6):343-362.