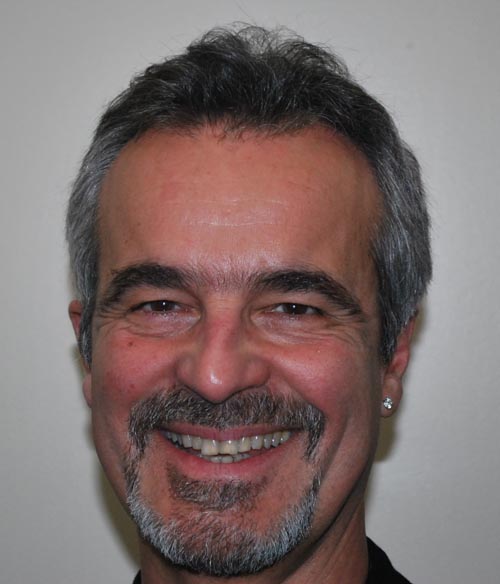 Though it was gradually revealed to me, by 25 years of age, it became very clear that my life calling of service was to offer healing through chiropractic and nutrition.
My first teacher in healing was my father, a general surgeon, who taught me compassion, loving-kindness, perseverance, dedication to excellence, and, of course, bed-side manners. During summer vacation from college, I had an opportunity to observe my father perform two surgeries. Though impressed with his skills, I was left with the feeling that it would be far better to help people before they required such medical intervention.
After graduating from Yale University in 1972 with a degree in American Studies, the next great teacher was Pierre Pannetier, designated by Dr. Randolph Stone, DC, DO, to carry on his work of teaching polarity therapy. Pierre's greatest teaching to me was to always touch with love. Many teachers have followed, including Dr, N.W. Walker and Dr. Bernard Jensen in nutrition and iridology. Studies in herbology and homeopathy and practices in yoga, Taichi, Chi Kung and meditation all have contributed to my approach and philosophy of healing.
In 1980 I graduated from Western States Chiropractic College in Portland, Oregon, and have been in active chiropractic practice in Portland for 33 years. I studied with many chiropractic teachers of different techniques: cranio-sacral-occipital technique and craniopathy, applied kinesiology, spinal column stressology, motion palpation, upper cervical specific techniques, (e.g., Palmer, HIO, Blair, Sweat),Chiropractic Biophysics, Chiropractic soft tissue techniques, Bowen procedures, contact reflex analysis, nutritional response testing, morphogenic field analysis, activator and integrator technique, orthobionomy, alphabiotics, functional neurology, functional medicine, and quantum neurology to name some. My dedication to excellence continues.
Recently certified in Whiplash and Brain Injury Traumatology from the Spine Institute of San Diego
My intentions: To compassionately attune to each person's needs; to provide effective relief of pain as quickly as possible; to detect and transform blockage in the spine and body; to improve and restore freedom of movement where there is restriction and fixation, not only within the physical but the mental and emotional body as well; to assist in the release of patterns of limitations; to encourage each person to embrace healing and experience the power of transformation within him/herself; to adjust and reduce stress to the nervous system so each person may remember the feeling of relaxation of being, which is fundamental to peace, harmony, balance, healing and well-being; and, to repolarize and catalyze each person to fully and completely love and accept him/herself.
My basic chiropractic philosophy: The creative intelligence that creates and sustains the body also heals the body. The nerve system is the communication network, controlling and coordinating all functions in the body. It is the tree of life in each body through which life force transmits innate intelligence to maintain function. Disruption and interference to the nerve system through stress (physical, mental/emotional, or chemical) diminishes our capacity to function optimally. If prolonged, our energy for life expression is reduced, affecting us on all levels. Eventually, dis-ease and dysfunction result in disease process and degeneration which are the subjects of pathology books. The treatments I offer decrease stress to the brain and nerve system and activate the healer within to enhance function, contributing to our physical, mental/emotional, social and spiritual well-being.
As Lao Tsu said 2500 years ago:
Men are born soft and supple,
Dead, they are stiff and hard.
Plants are born tender and pliant,
Dead, they are brittle and dry.
Thus, whoever is stiff and inflexible
Is a disciple of death.
Whoever is soft and yielding
Is a disciple of life.
The hard and stiff will be broken.
The soft and supple will prevail.